Logo Design
Melbourne Logo Design Service
A logo design is the starting point of all businesses and brands. It's what customers recognise when they see your business cards, stationery, website, signage and other marketing materials. It has a special meaning that defines your business and identifies you against all others.
Our logo design Melbourne service extends far beyond graphic design. We first listen, discuss and understand your business and business objectives. We research and analyse your competitor's logo designs and the marketplace you operate in.
Our logo designers then create a logo design creative brief to work with. We then provide you with initial logo design concepts then receive your feedback on the graphics, colours, fonts and text positioning and more.
Based on your feedback we then revise, revise, revise until you are 100% satisfied with your new logo design.
Our friendly approach and attention to detail will impress!
We've designed logos for literally hundreds of Melbourne businesses each with creativity, experience and passion.
Our logo design Melbourne service includes company logos, business logos, product logos, event logos and trade logos.
Allow our logo designers to create a custom logo which is unique, versatile and one that stands out.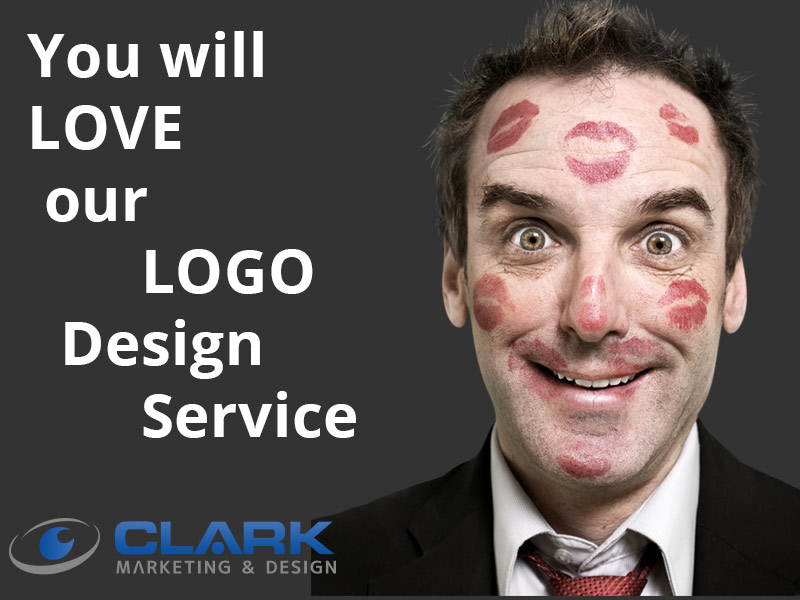 Business Logos, Company Logos, Product Logos, Event Logos
Our point of difference, apart from our friendly approach and creative attention to detail, that will surely impress, is our marketing know-how!
Please call our Melbourne office to discuss your logo design needs.

Tell us more about your logo design process?
When we begin to create a new logo, we consider not only your present business situation but your business potential. We think about how your logo will reflect your business now and in the future. With your logo design, we will think about how your logo will apply to your various business needs; for print, web design, signage, business cards, business stationery, uniforms or whatever your requirements may be.
Our logo design process is simple, yet thorough.
It starts by discussing and understanding your business. This helps us understand where your business is and where it wants to be in the future. We'll ask lots of questions, like what logos do you like and why, what logos you dislike, if you have any logo colour preferences and many more logo questions, some you probably haven't even thought of!
We then commence a full review of your needs and requirements, along with research and a review of your competitors.
Using the initial design information, along with our research, our logo designers go about producing a series of initial concepts. You then review the concepts and provide us with feedback about the logo design concepts including the colours, the fonts, the illustrations and more for each logo design.
Based on this feedback, we'll commence work on revisions, as required to the favoured logo design and will continue to refine the selected logo to your 100% satisfaction.
Once you're 100% satisfied we'll package and supply your final logo in all the electronic formats for printing, web-use and other applications as well as supply you a full style reference and usage guide.
How long does it take to design a logo?
It's a question we're often asked. Timelines do vary due to a client's specific needs, challenges, requirements, availability to discuss and provide feedback and the overall scope and complexity of the logo design.
Typically, however, we suggest to clients that you allow anything from 2-3 weeks for a logo design project. Of course, if you have specific deadlines to meet, let us know straight up, we always try to accommodate our clients' needs.
Who keeps the rights of the created logo design?
All the rights of the logos we create for our customers belong to our customers, once final payment is made.
What our happy clients are saying about our services:

"Awesome thank you again for your detailed work and help, the final logo design looks fantastic.
We are really happy!!"
– Lauren & Steph – Proprietors – Rouge Pony

" I would really like to express my appreciation for this company. It is very professional, with a great understanding of business marketing.  The logo looks fantastic, modern, and they really took the time to look into my business and what I wanted to present. Thank you so much!!"
– Mieke Krijgsman – Smart Styling

"Clark Marketing & Design were a delight to work with and designed a logo which captured the essence of my start up business perfectly. I would have no hesitation in recommending Clark Marketing & Design to anyone needing to access creative geniuses to complement your own vision for success in the future."
– Jacqueline Manser – Director – Smarter Outcomes

"When it comes to logo and website design in Melbourne, there is only one name I now trust – Clark Marketing & Design. They were highly professional and took the time to understand our goals and needs. Highly recommend."
– Adam Bertram – Splash Editing


"As a community group, we very impressed with the creativity and professionalism that Clark Marketing & Design offered with our logo design. They were extremely easy to work with, and the logo design was truly wonderful."
– Nicky Kosterman – Secretary WYTAG – Woori Yallock Township Action Group

"Excellent service with fast results. Nothing is to much and produced exactly what we asked for in a timely manner. Will recommend to everyone."
– Tania McKelvie – Broome Aviation Group

"I chose Clark Marketing & Design because they presented as an honest, down to earth business, that demonstrated themselves as capable and hardworking. I haven't been disappointed! The website is working for us and bringing us business!  I like their "can do" attitude."
– Skye Neicho – Director – Align Asphalt

" I had the pleasure to work with Clark Marketing & Design on a total revamp of our logo and a new website for the Cargo Club of Australia. The Cargo Club will be recommending Clark Marketing & Design to all of our members"
– Steve Brogan – President Cargo Club of Australia

" The quality of your work was of such a high standard and your attention to detail was amazing. Thank you so much for making our business look so professional."
– Helene Greenham – 
Platinum Speakers + Entertainers

" The logo design, business cards, and stationary for Mist@Olinda all look great, and reflect the image boldly, yet with the elegance we wanted in launching this new business. The speed that you completed this job and the quick turnaround is also greatly appreciated!"
– John Connellan – Owner – Mist@Olinda


"Book now with Clark Marketing and Design, this is one of the most important things you can do for your business. I can honestly say that Clark Marketing & Design has played a major part in the growth & success that Nelson Asphalting has experienced since we started.…… all I can say is WOW, they're amazing!"

– Clinton Nelson – Nelson Asphalting
Latest Design & Business News:
Colour Meanings in Logo Design
Connect with Clark Marketing & Design
When you work with Clark Marketing & Design, you'll find the experience to be a pleasant one,
done with expertise and a minimum of fuss.
Mon to Fri: 9:00am to 5:00pm