Web Design Melbourne
Website Design with Marketing Expertise
Website design in Melbourne is something we keep a close eye on!
We offer an outstanding web design service producing engaging websites with measurable results.
As website designers and web developers, we have been servicing businesses for over 15 years.
We pay close attention not only to the website design, but all those critical matters that lurk below the surface of every website to ensure your website actually works, and works well, something many other website designers overlook!
All of our website builds are fully secure and fully responsive, meaning they operate and can be easily viewed on all devices including mobile phones and tablets.
As a proud local Australian based business, which does not out-source web design and development overseas, you will work with people who will guide you through the entire process and explain everything in plain, simple English.
We combine our expert web design with marketing know-how to create websites that are highly optimised, so they can be found, stand out and give your business the competitive edge it needs.
Our point of difference, apart from our friendly approach and attention to detail, that will surely impress, is our marketing know-how!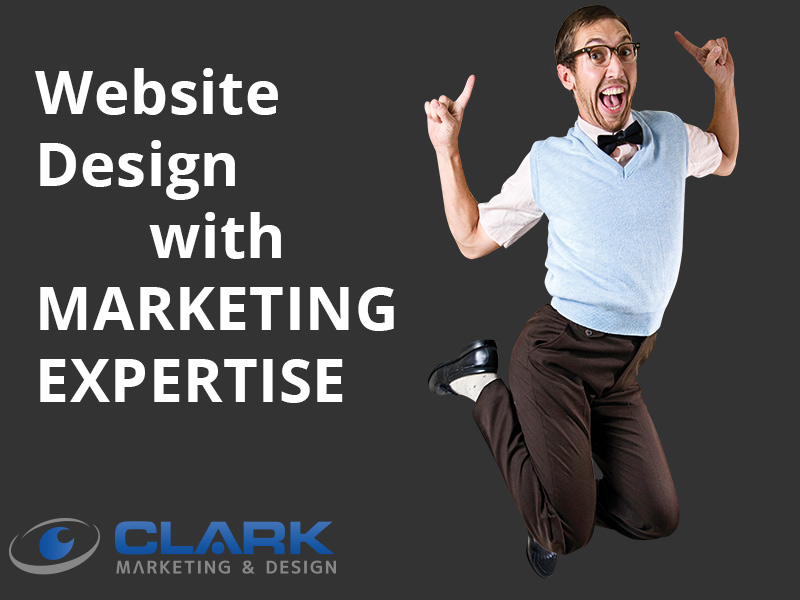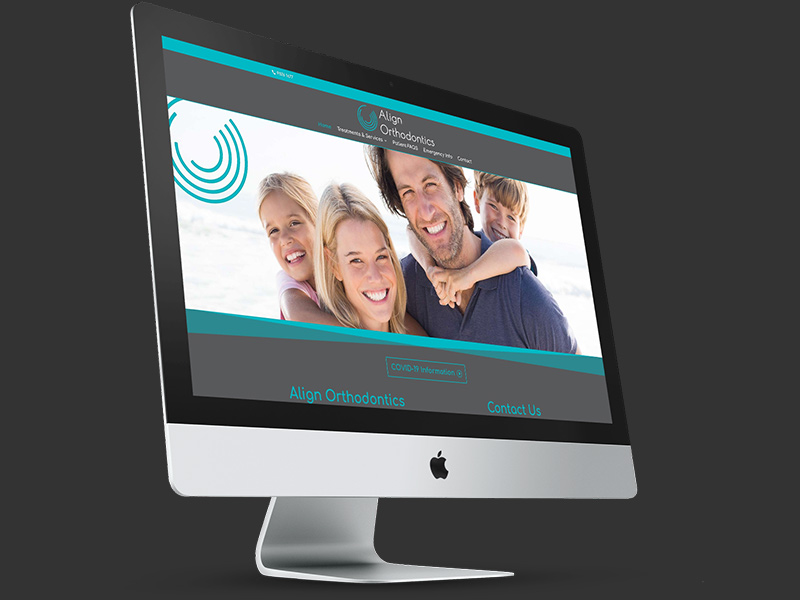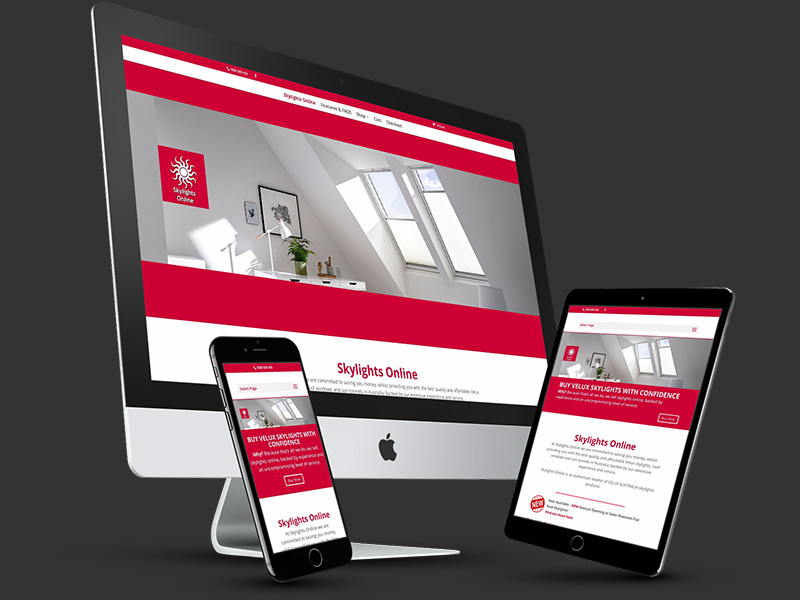 Small Business Web Design
Maybe you are just starting out in business or have an established business, the fact is, today you need to be on-line.
Your website is the foundation of any digital marketing and you cannot underestimate the importance of having a small business website.
Not only are websites hugely important for building trust among your target audience and prospective clients, they clearly outline your products, services, expertise and capabilities to help convert clicks into leads, customers and sales.

Win better, more profitable jobs
As website designers, we create stunning custom sites using the world's most popular content management system (CMS), WordPress.
WordPress sites allow us to customise a beautiful, yet functional, website for you.
With all of our custom-built websites, we plan and allow for flexibility and growth, after all, your website is your ultimate salesperson working for your business, 24 hours a day, 7 days a week.

Designed for success & sales
Whether you're selling shoes, clothes, candles, tools or chocolates, anything is possible with eCommerce website design!
We build online stores that are fast, easily found, easily navigated and work! Sell online with a custom-designed website.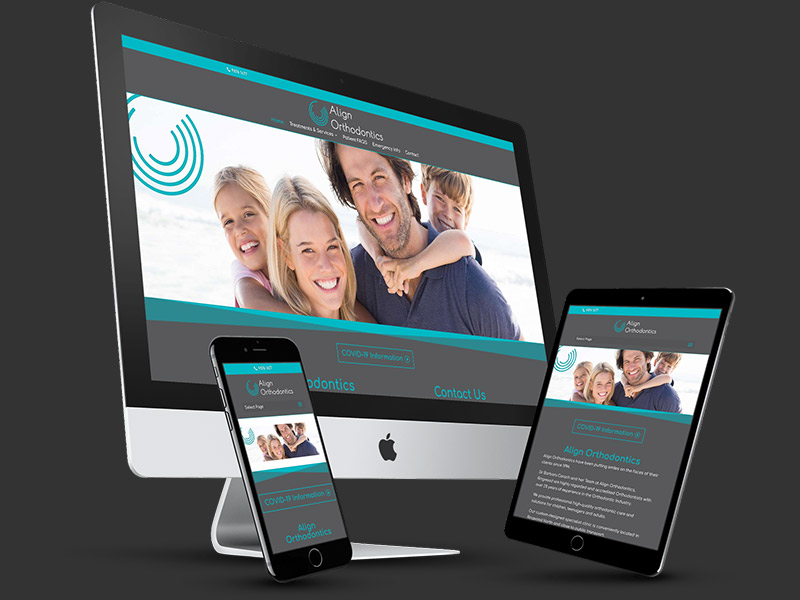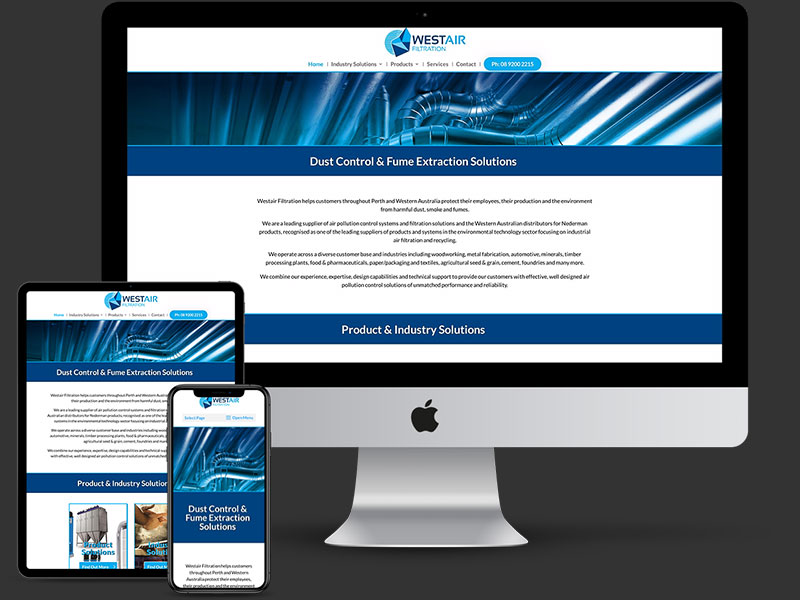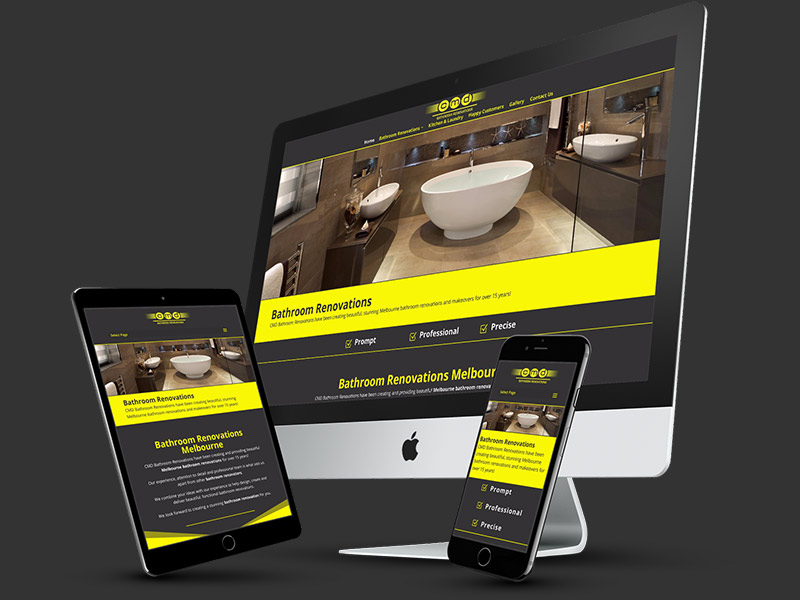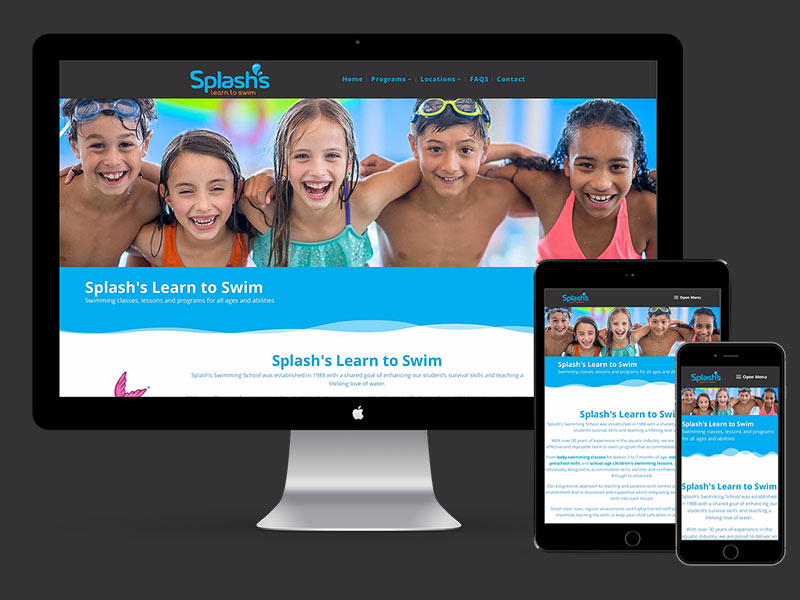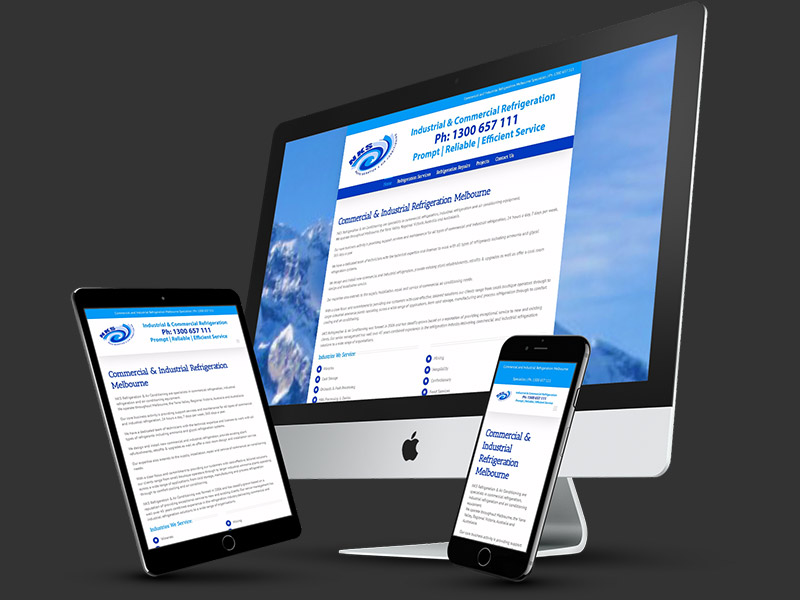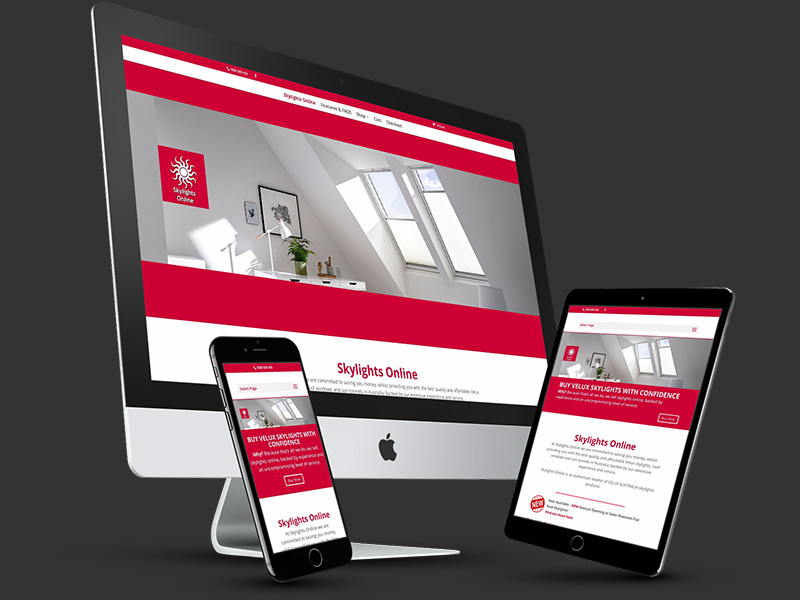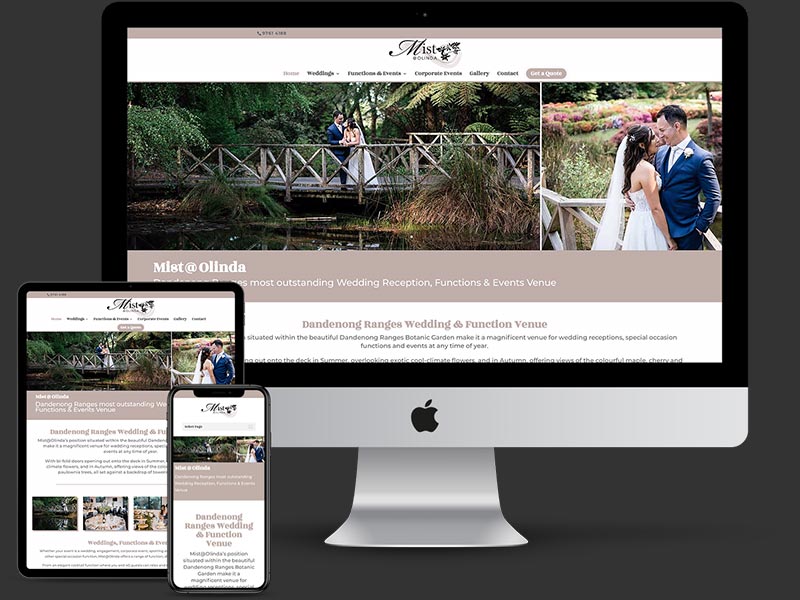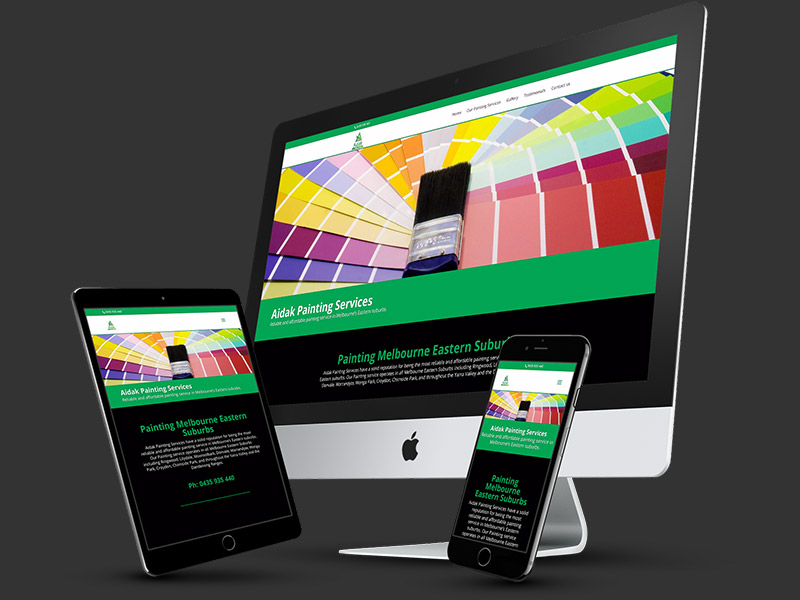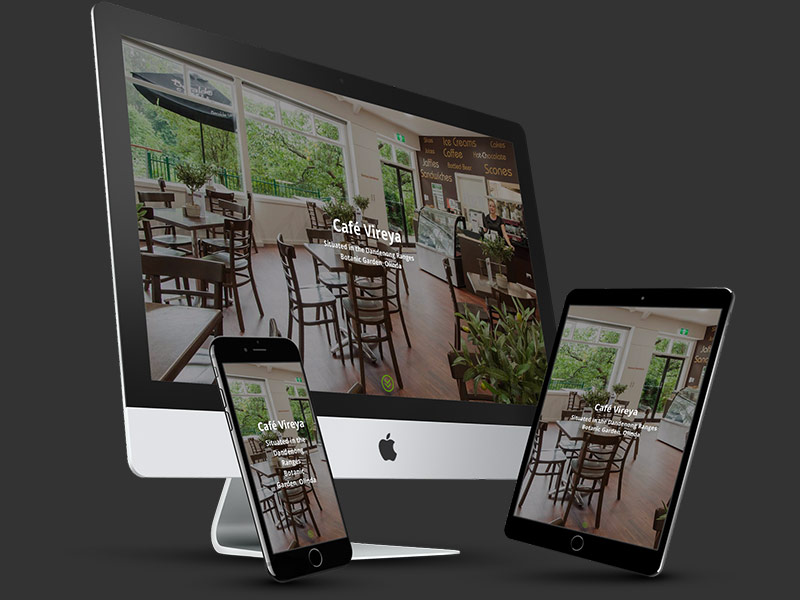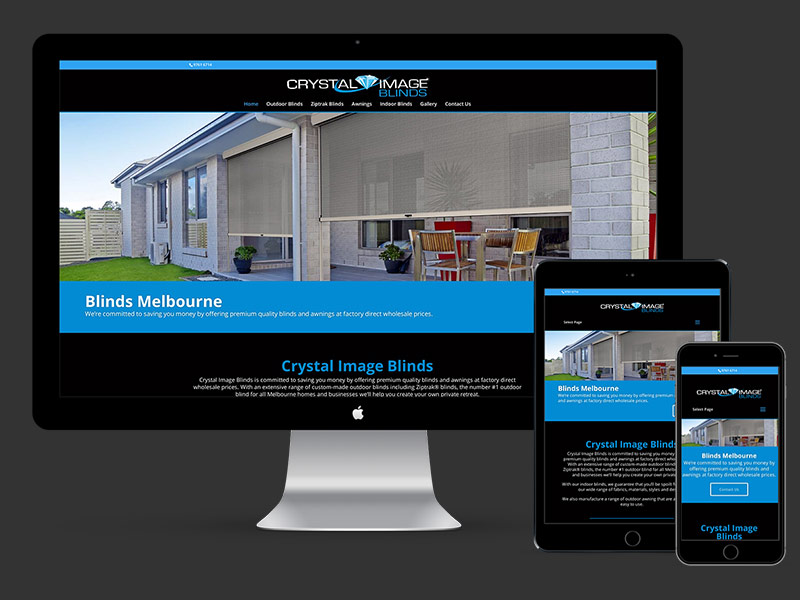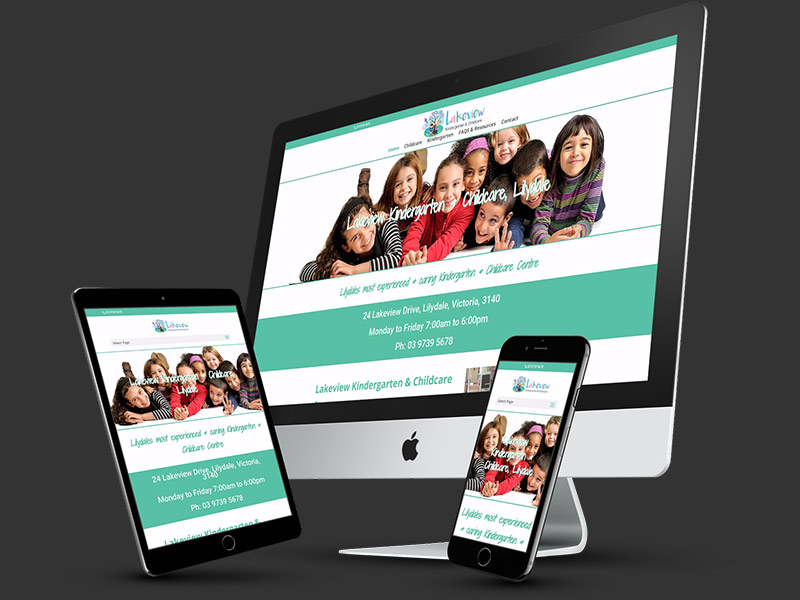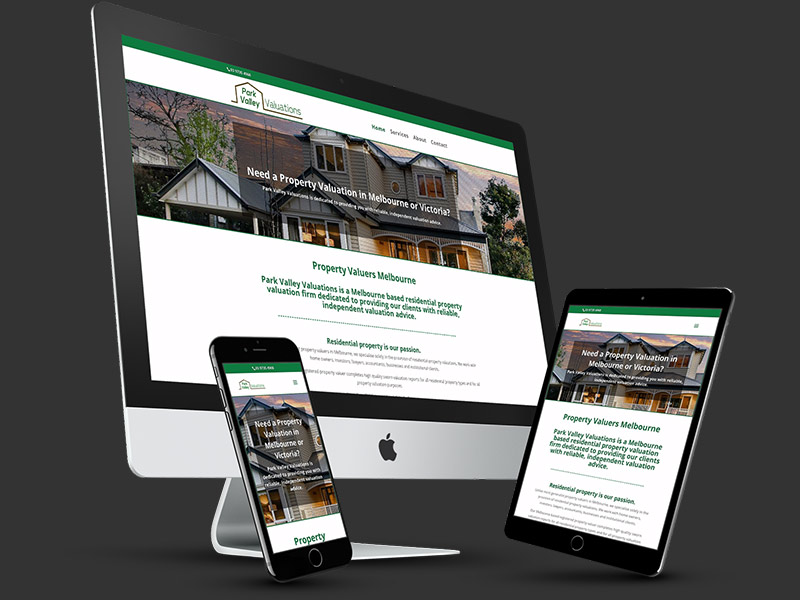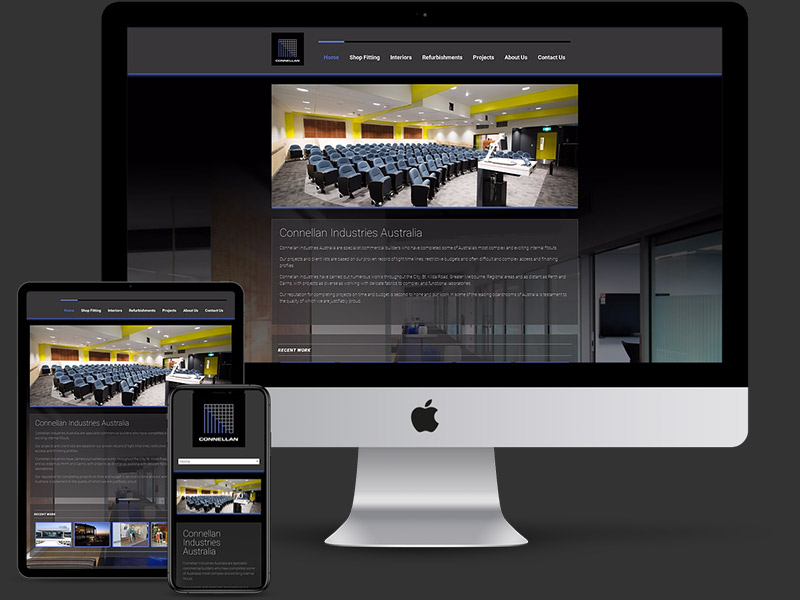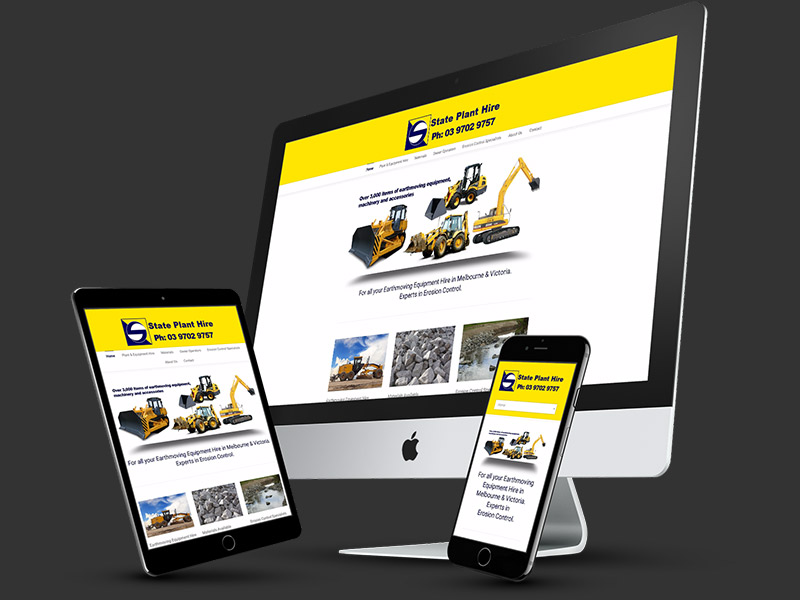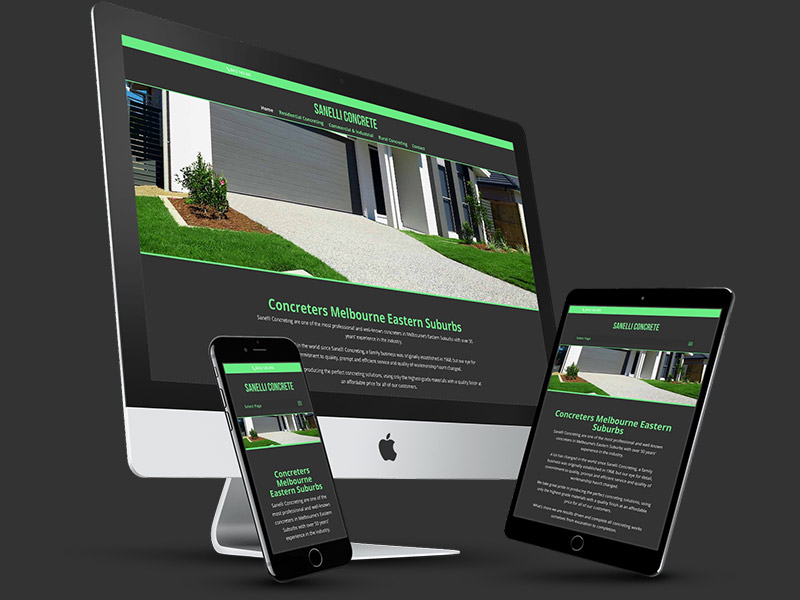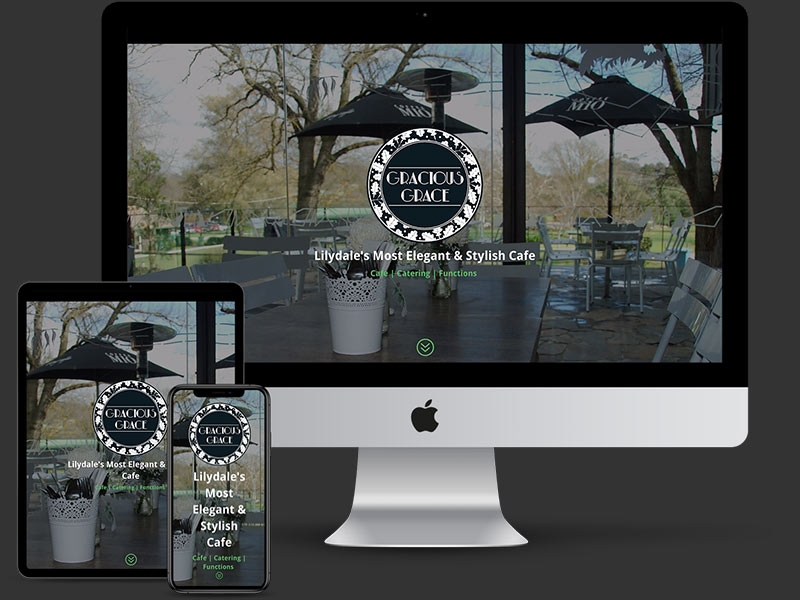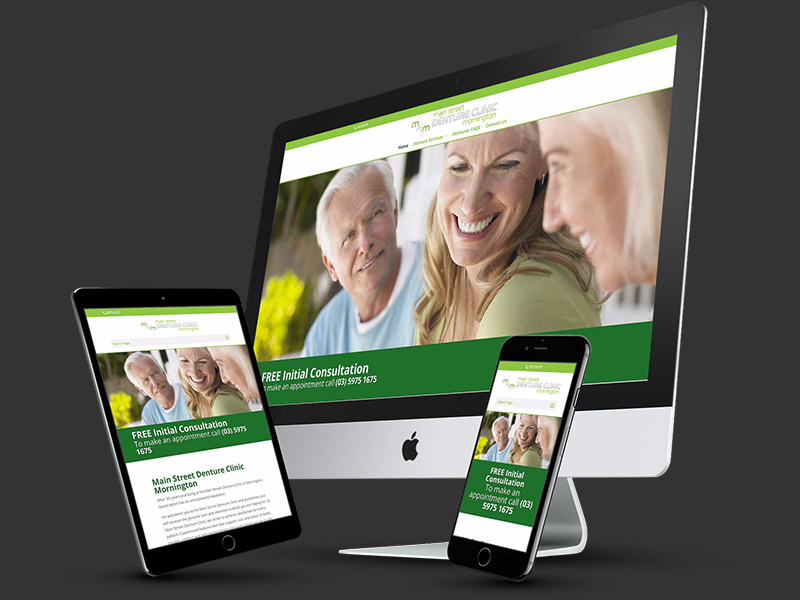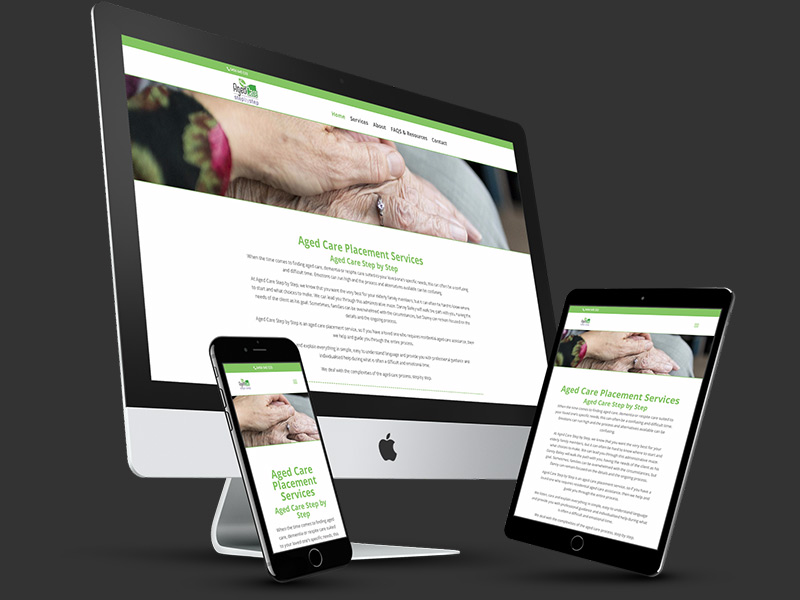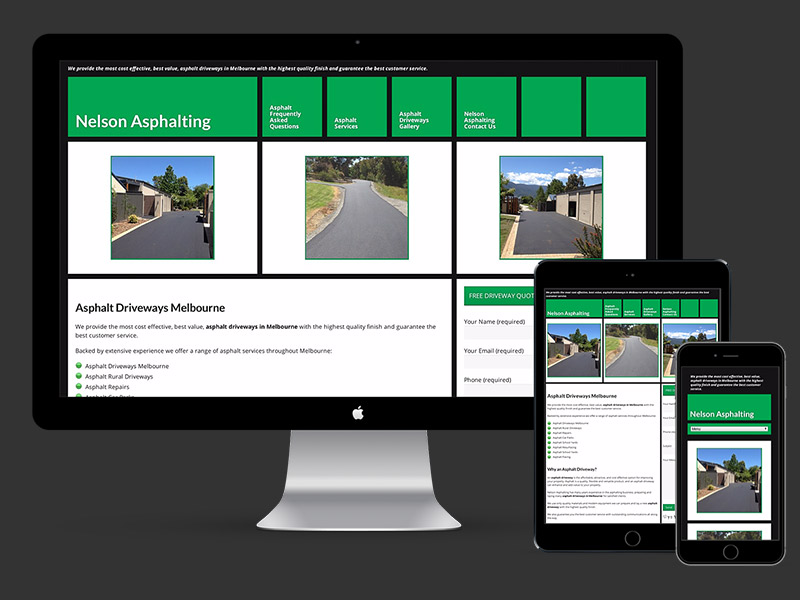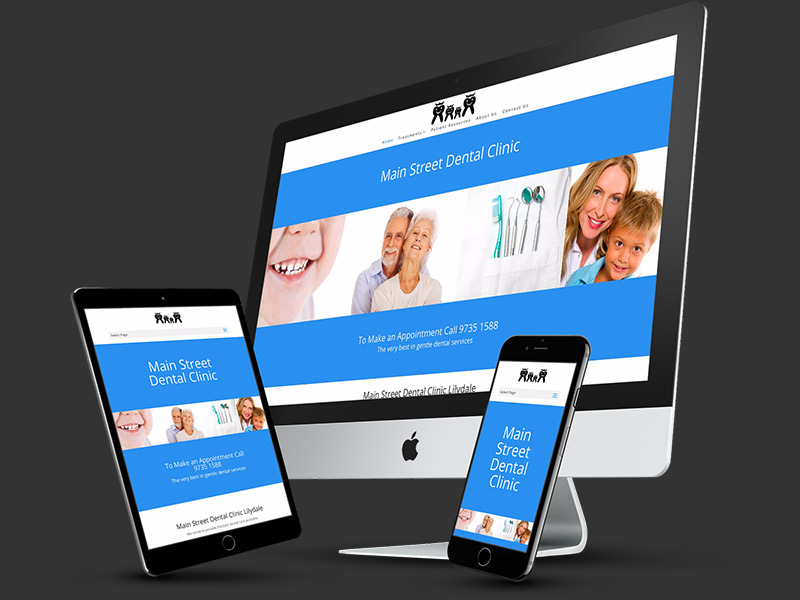 Website Design Frequently Asked Questions
What do I need to start a website?
Before you start your website journey and web design you'll need:
Domain Name
Before you have a website, you'll need a domain name.
For example, www.yourdomainname.com.au
Essentially, your domain name is the name of your website. If someone asks to find you online, what you tell them is your domain name. Every website has its own distinct domain name.
Web Hosting
Website hosting refers to the storage of a website on a computer connected to the internet allowing others to see the site when they type in your domain name. Website hosting is where your website lives.
How much does a website cost?
Websites are an investment in your business; however, every business is different. Like every business every website design is different, and prices can range from cheap website design around $1,500 to over $50,000.
Much will depend on the number of web pages the site requires, what type of functionality or special web functionality is needed, whether images are available, or need to be purchased, is text content required to be written or will it be written for us, and many other factors.
Of course, once firstly understanding your business and website goals, we can provide an initial estimate and then provide a full and detailed website design quotation.
Are there ongoing website costs?
No. Except for annual website hosting, if your website is hosted with us. Also, if we manage your Domain name then this is generally renewable every two years.
We do however recommend that you review and check your website regularly. It's important for you and your prospective clients that you are projecting the right messages and the most up to date information on your website at all times.
As business's change, along with their products, services, staff locations, phone numbers and more, checking your website ensures you are reflecting the latest up to date information. If changes and updates are required, we can do this for you and will also provide costs, is any before we start any works. Minor changes are generally free!
For more information see our website updates and maintenance page.
What's the difference between a custom website design and a template theme?
A custom website design is one that is tailored and designed according to the specific business needs and website objectives. Customisation of your website starts from the design and required navigation phase right through to the web development and build along with the overall user experience required.
A template website theme can be limited and often only allows for basic customisation of the website's visual look and generally only the basic changes to features including fonts, colours and content style.
How long does it take to design and develop a website?
Website design and development times do vary according to the specific website. However, at the outset of the process, we discuss amongst many other things, what your timelines and deadlines are.
On average we generally allow approximately 4 to 6 weeks from start to completion, dependent upon communication and information flow. We can vary this according to your specific needs if required.
What is SEO or Search Engine Optimisation?
SEO or search engine optimisation, in simple terms, is the process of building and improving a website to increase its visibility for relevant keyword searches. The better visibility your website pages have in search result engines such as Google and Bing, the more likely you are to gain attention and attract prospective customers to your website and business.
Optimisation can take many forms, including both on-site and off-site SEO. Every part of your website structure should follow the best SEO and Google practices to ensure success. Search engine optimisation also extends to the process off-page SEO, to increase the 'health of your website' and enhance its popularity within the eyes of a search engine.
Our website design & development goes far beyond what many other businesses offer. With our marketing know-how and attention to detail, we pay very close attention to all those critical matters that lurk below the surface of any website to ensure your website is found, works, and works well for your business.
What our happy clients are saying about our services:


"Wow! I just wanted to say that you have turned our business around! In 15 years of being in business, business has never been so good!!!  The phones are running hot and what can I say, you have gone above and beyond what we expected!"
– Cameron & Julia – Owners – CMD Bathroom Renovations

"Just wanted to let you know the skylights-online website shop not only looks great, it's making the on-line sale process very easy for customers and we are getting great sales. This is all making a huge difference for our business! Thank you again!"
– Paul Jones – Managing Director – Skylights-Online


"Website looks and works great! We are getting excellent inquiries constantly from end users which turn into regular customers. Really appreciate your advice, work and support."
– Paul Rogers – Managing Director – Westair Filtration

"Thanks for all of your hard work on the website. We are very happy with the result, thank you so much, you have done a great job"
– Matthew Holdsworth – Park Valley Valuations

"Great job with the new website, everyone is really happy and it gives us the presence online that we needed. Some really positive comments and results so far."
– Mark West – General Manager – Crystal Image Blinds

"Would highly recommend Clark Marketing to anyone looking to launch a website. We've ended up with a website that perfectly reflects our business."
– Louise Turnham – Main Street Dental, Lilydale

"I chose Clark Marketing & Design because they presented as an honest, down to earth business, that demonstrated themselves as capable and hardworking. I haven't been disappointed! The website is working for us and bringing us business!  I like their "can do" attitude."
– Skye Neicho – Director – Align Asphalt

" The quality of your work was of such a high standard and your attention to detail was amazing. Thank you so much for making our business look so professional."
– Helene Greenham – 
Platinum Speakers + Entertainers

"We found the service of Clark Marketing & Design second to none to produce a new website that not only reflected our business perfectly but one that really stands out and can be found easily."
– Simone van Gemert – Connellan Industries Pty Ltd

" I had the pleasure to work with Clark Marketing & Design on a total revamp of our logo and a new website for the Cargo Club of Australia. The Cargo Club will be recommending Clark Marketing & Design to all of our members"
– Steve Brogan – President Cargo Club of Australia


"Couldn't be happier with the website Clark Marketing produced for us! Went together nicely with no stress what so ever. Highly recommend for any help growing your business and getting your name out there, thanks guys."
– Jordan Lawton – Owner – Lawton Retaining Walls

"When it comes to logo and website design in Melbourne, there is only one name I now trust – Clark Marketing & Design. They were highly professional and took the time to understand our goals and needs. Highly recommend."
– Adam Bertram – Splash Editing


"Book now with Clark Marketing and Design, this is one of the most important things you can do for your business. I can honestly say that Clark Marketing & Design has played a major part in the growth & success that Nelson Asphalting has experienced since we started.…… all I can say is WOW, they're amazing!"

– Clinton Nelson – Nelson Asphalting

"Clark Marketing & Design has been an absolute saviour to our business during this pandemic. We started with their Search Engine Optimization services in April and haven't looked back! Thank you so much for your efforts you've been amazing for our business!."
– Emily Flynn – Owner

"Brilliant, I couldn't recommend a better company for website design, SEO and general marketing planning, design and print. We are in the catering business which is highly competitive and it has been a game changer for our company."
– Sean Robertson – The Essential Caterer
Benefits of Professional Web Design
Website Better User Experience Guide
Connect with Clark Marketing & Design
When you work with Clark Marketing & Design, you'll find the experience to be a pleasant one,
done with expertise and a minimum of fuss.
Mon to Fri: 9:00am to 5:00pm